Remembrance Parade at the Cenotaph in London,
13 Nov 2016
Click on images for enlargements and click again to return to the main page.
The Association was well represented at the Cenotaph in Whitehall on the 13th November 2016, following the British Legion Service of Remembrance members took part in the march past, the salute being taken by HRH the Prince of Wales.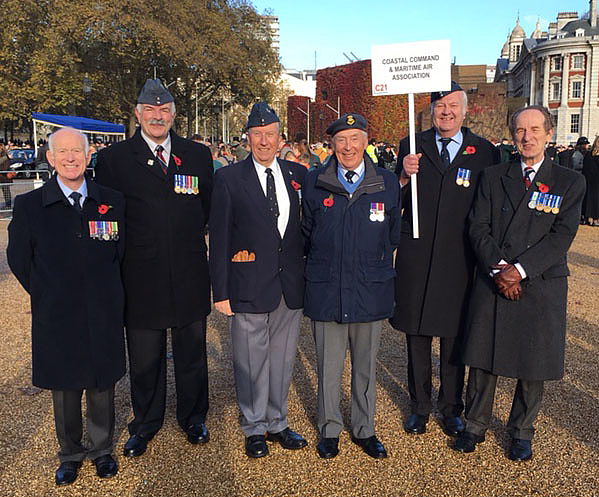 (L to R): Mike Cockerill, Hector Hillman, Bob Hall, Ian Chisholm, John Platt, Dave Ford.