Charles Ross BVMS, MRCVS.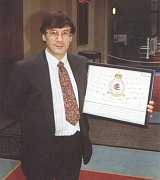 Chairman of the Royal Air Force Heraldry Trust since its establishment in May 1996. A practising veterinary surgeon in Lincolnshire, Chairman of the Lightning Association for many years and Editor of its magazine the "Lightning Review".
John Brooke-Little CVO MA FSA. 1927-2006.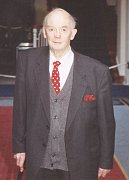 Joined the College of Arms in 1957 and held the posts of Norroy & Ulster King of Arms from 1980 to 1995 and Clarenceux King of Arms from 1995 until his retirement in 1997. He founded the Heraldry Society in 1950 and became its President in 1997: He is also the Editor of it's magazine "Coat of Arms". A renowned author and editor of numerous books and publications on the subject of heraldry. He was also the Director of the Heralds' Museum at the Tower of London.

It was with great sadness that the Trust were informed of the death of John Brooke-Little on 13 February 2006.

The following words are from Mrs Mary Denton, Trust Artist: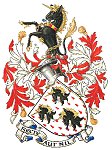 "John had been a tremendous support to me personally in my endeavours with the RAF Heraldry project long before the Trust was formally set up and became its first Trustee once it was formed. His encouragement in pursuing the RAF Heraldry project and advice to me on matters of heraldry was always most helpful and welcome and will be greatly missed.

On behalf of the remaining Trustees and myself, I will be dedicating the continuing work on this project to his Memory."

Tribute to John on the American college of heraldry site.
David Lee.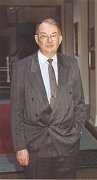 Trained as a Mechanical Engineer with the National Coal Board when there was a mining industry. In 1971 joined Rolls Royce's Flight Test Establishment at Hucknall, and after 10 years when they went bankrupt, joined the NHS in London and South Wales. From 1981 until 1996, was Deputy Director at the Imperial War Museum, Duxford, his time there culminating in the American Air Museum project. Took early retirement from Duxford to pursue a career writing books on aviation related subjects and is Curatorial Adviser to three Aviation Museums in East Anglia and one in Yorkshire. His links with the IWM Duxford continue in the shape of Health & Safety Consultant.
Air Vice Marshal Peter Latham CB AFC RAF (Retd).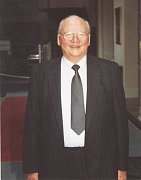 Served with the Royal Air Force from 1944-1981.
During his service he was the leader of the Black Arrows Hunter F6 display team (on 111Squadron) from 1959-1960. On retirement from the RAF he joined the International Air Tattoo, retiring from this organisation as Honorary President of the RIAT in 1999.
Mary Denton.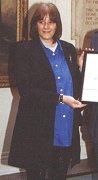 Not a Trustee as such, Mary is the Trust Artist and a driving force behind the formation of the RAF Heraldry Trust. Mary's biography and other portfolio can be found on her own website.

Sitemap | Top of Page
© Griffon & Royal Air Force Heraldry Trust 1998-2009